Hurlburt Spouses' Club (HSC) focuses on quality of life and spousal engagement while fostering an energetic and supportive community.
Our Mission
The Hurlburt Spouses' Club is a non-profit organization committed to supporting military families through volunteerism, social engagements, and charitable contributions. Through these endeavors we strive to improve the quality of life for Team Hurlburt and the community at large.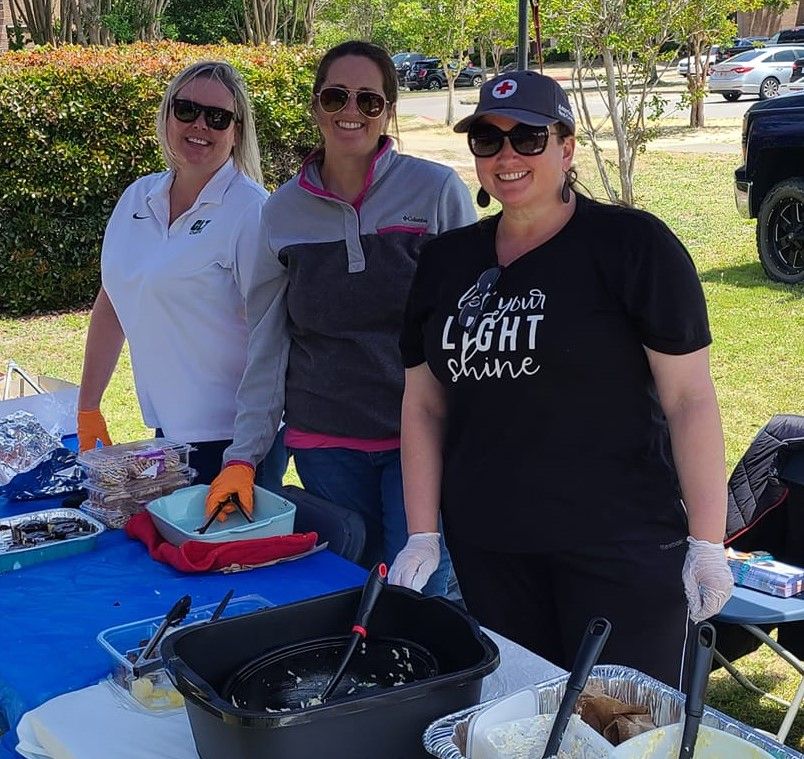 History
Since 1961, HSC has been committed to providing the spouses of Hurlburt Field an active and welcoming organization where spouses can promote and participate in charitable activities for both the military and civilian communities. It also has encouraged participation of all spouses, male and female, and of all ranks to be a part of a supportive and inclusive group that seeks to make life better for each other. From the roots of the original Air Force wives' clubs, today's military spouses' club has evolved into an organization that welcomes spouses from all branches of service, spouses of all ranks, and those of all ages and backgrounds.
---
What is HSC all about?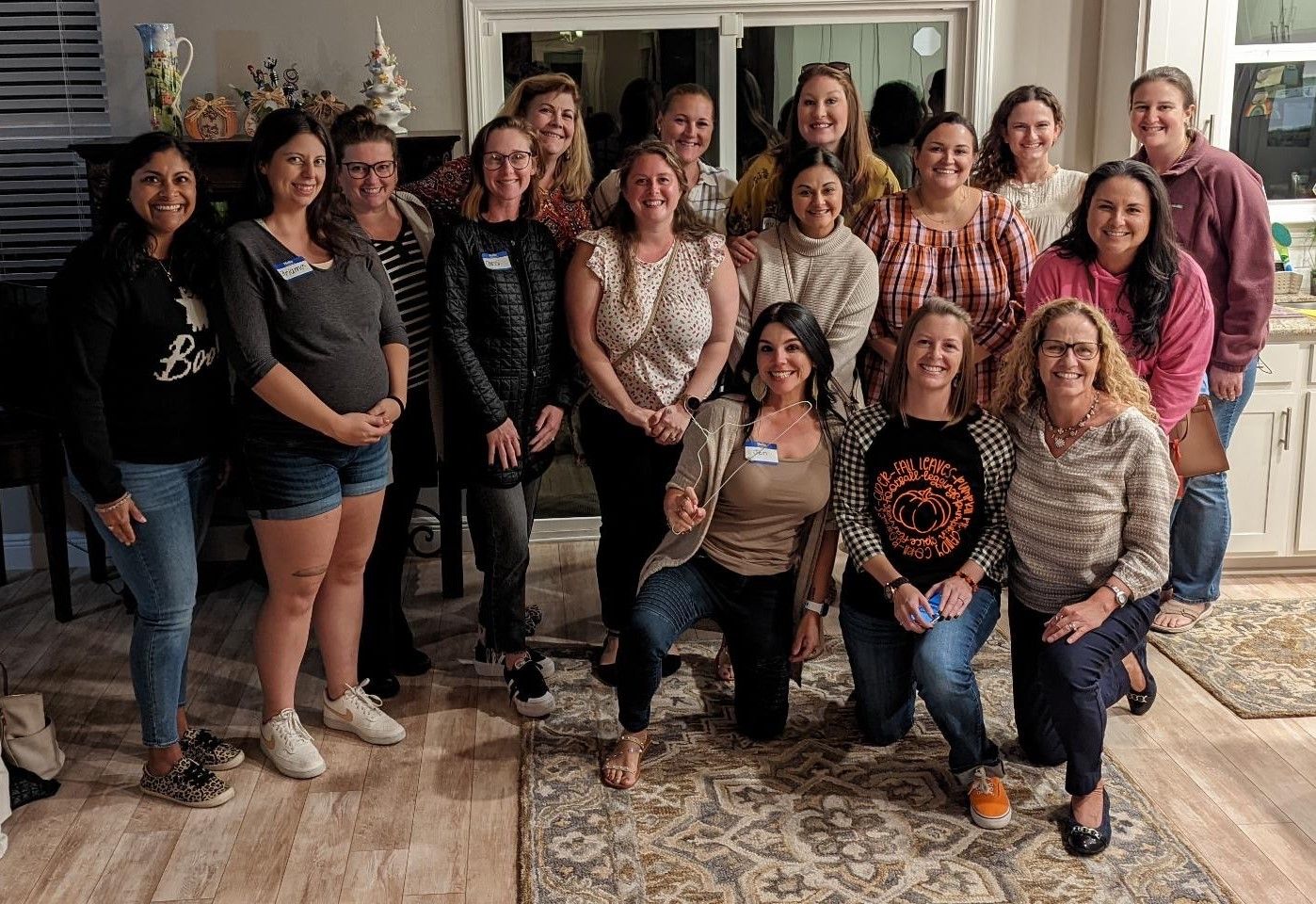 There are two sides to the HSC.

We have an administrative or social side. That means that we have social events, small group activities, and other fun events. These can be anything our members can think of to do. Social activities range from book club to semi-spontaneous nights out together, to our annual membership appreciation event - HSC Bingo! There are lots of ways to meet other spouses, make new friends and enjoy some adult time. And don't forget, HSC Bingo! We give away $1,200 in prizes to our members at this event. Anyone can play and all members can attend for free, but you must be a member for at least 30 days prior to the event to be eligible to win prizes. Keep an eye out for that awesome annual event!
Our other side is our charitable side. Again, anything our members can dream up, we can look into doing. These things range from collecting donations for local helping agencies to making financial contributions to service organizations to volunteering our time in the community. Every year over the holiday season we collect thousands of cookies and make hundreds of treat bags for our airmen who live in the dorms. We purchase gifts for families in need during the holiday season through the Angel Tree Program on base. And we financially support other service organizations on base like the Hurlburt Field First Sergeant Council and the Air Force Sergeants Association to help them to take care of military members and families in our community. We also raise funds every year for scholarships for military family members. The two main ways we are able to do these things is through proceeds from the Hurlburt Thrift Shop and our annual charity auction.
---
Administrative Documents
Board Policies and Procedures
Operating Budgets
---
Your HSC Board 2022-2023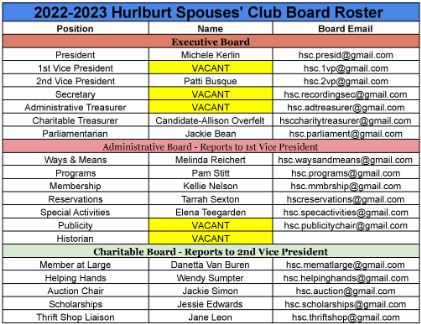 ---
This is a private organization.
It is not a part of the DoD or any of its components.
It does not have any government status.