The Hurlburt Spouses' Club (HSC) Charitable Giving Program's mission is to support our military community both on and off base. Through the dedication of our members, the HSC supports numerous charities - via both monetary and service contributions.
Charitable Giving Programs
Hurlburt Airmen's Voice
Hurlburt First Sergeant Council
Air Force Enlisted Village
Bob Hope Village
Special Operations Warrior Foundation
Fisher House
Operation Warm Heart
Hurlburt Youth Programs
USAF Charity Ball
Panhandle Animal Welfare Society
United Way Caring and Sharing
Hurlburt Field Dorm Council
Air Commando Association
Okaloosa County School District Title IX-Students in Transition Program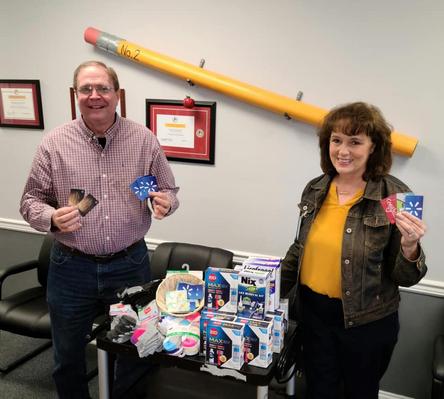 If your organization would like to request a charitable contribution from the HSC, please submit the following form:
Helping Hands Program
The HSC Helping Hands Program's mission is to serve the local community through volunteerism and donations. There is usually one Helping Hands Program event per month. If you are interested in learning more about Helping Hands events, please see the Events page on this website or contact our Helping Hands Chairperson: hsc.helpinghands@gmail.com.