Hurlburt Thrift Shop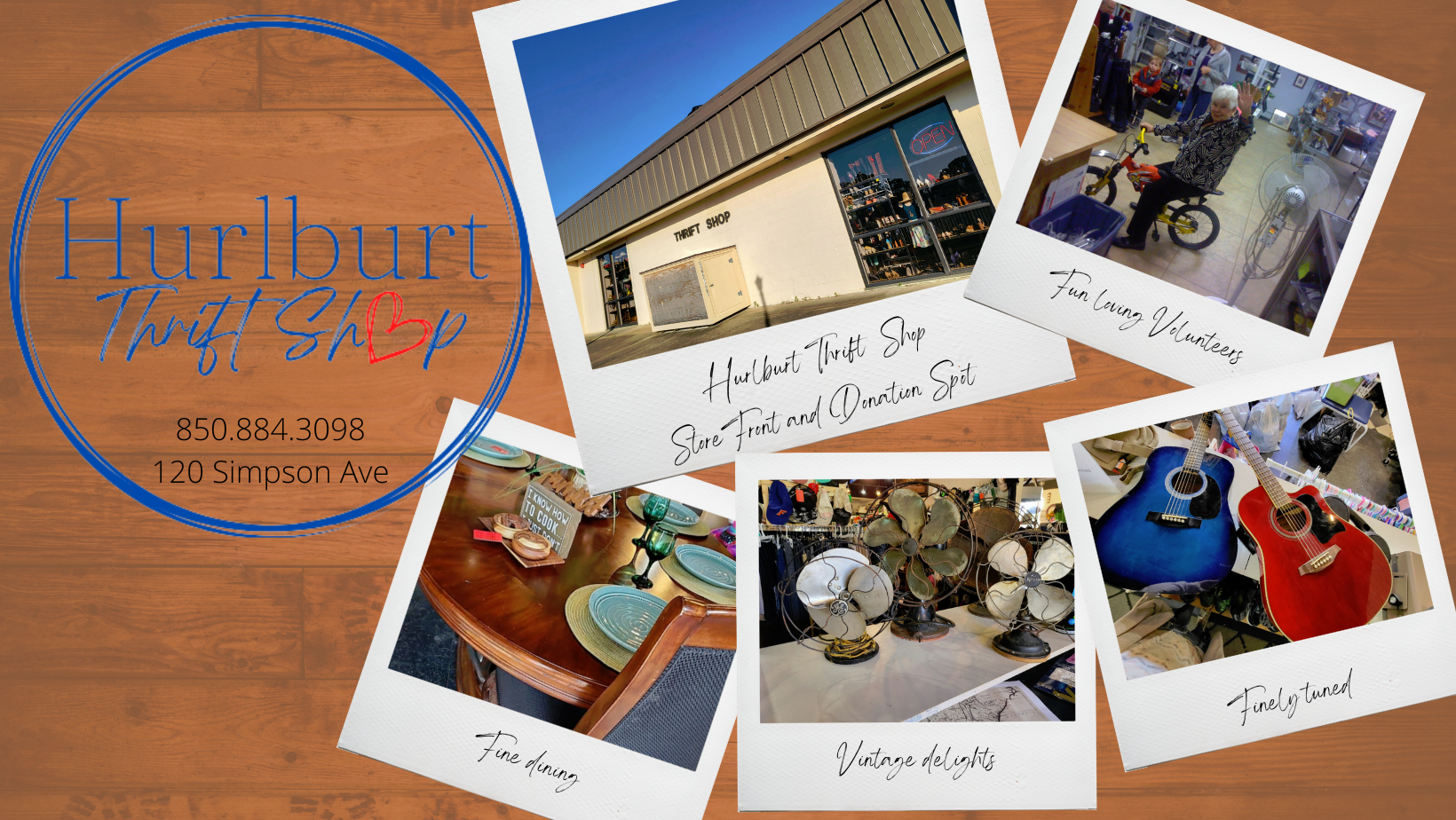 If you can get on base, you can shop with us!

We offer clothes, toys, military gear, collectibles, household items and so much more! You are greeted by the best volunteers in town and surrounded by unique treasures. Cash or credit cards are accepted. Donate, shop, volunteer, or consign ... your support is appreciated!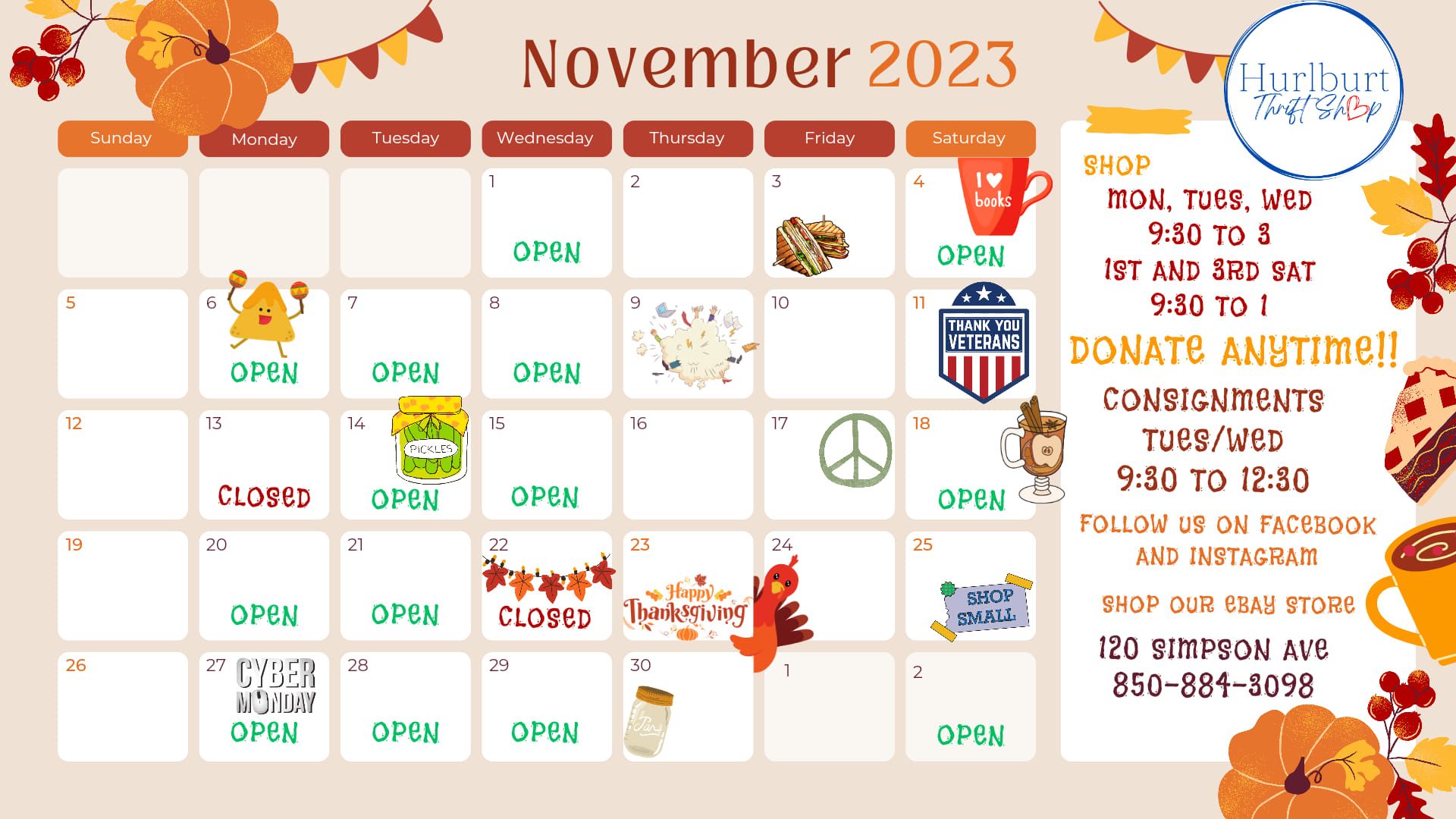 How to Support the Hurlburt Thrift Shop: Donate, Shop, Volunteer, and Consign!
Donate
Donations can be left at any time in either of our donation bins: one is located at the front face of our store and the other is located beside our back door, both of which are pictured below.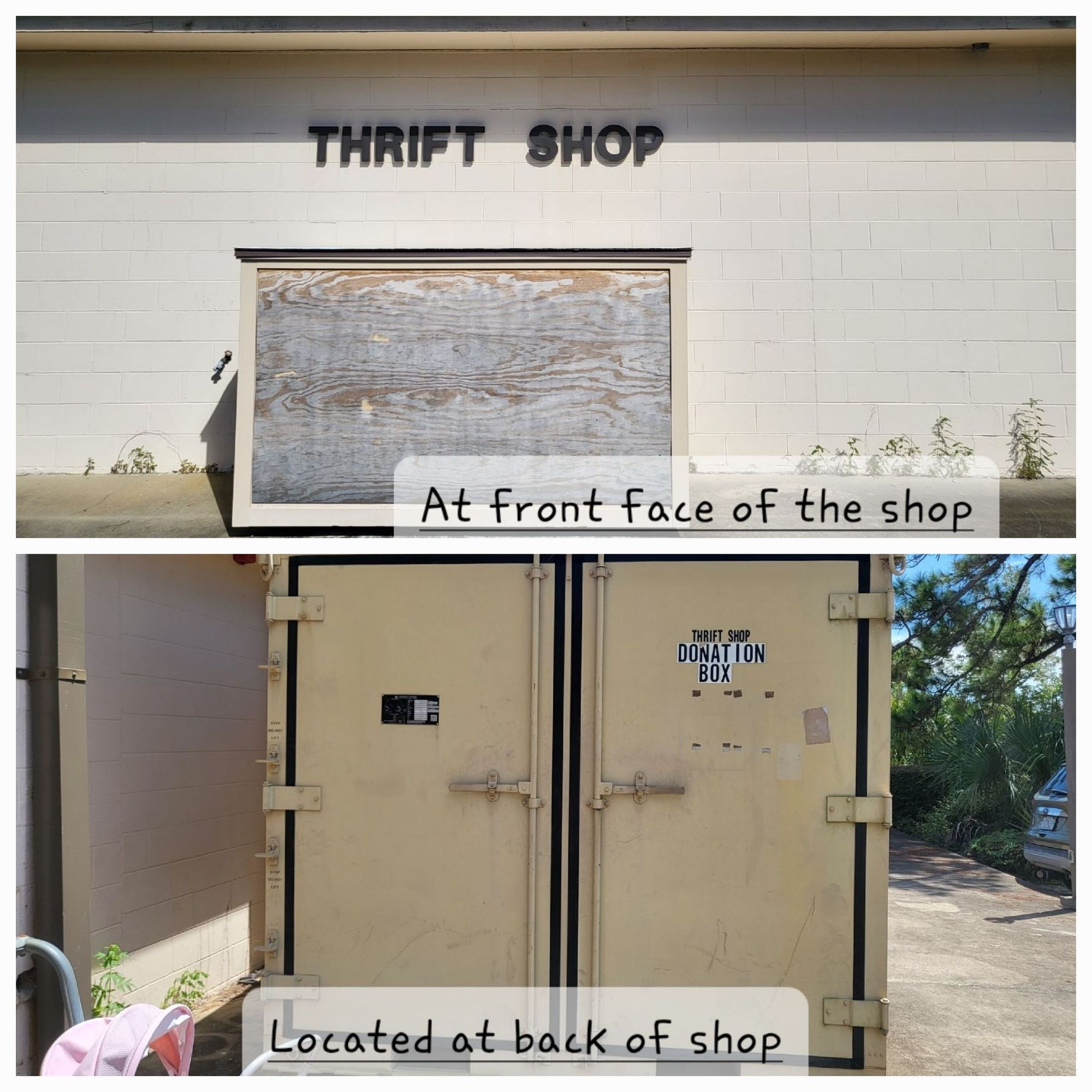 Shop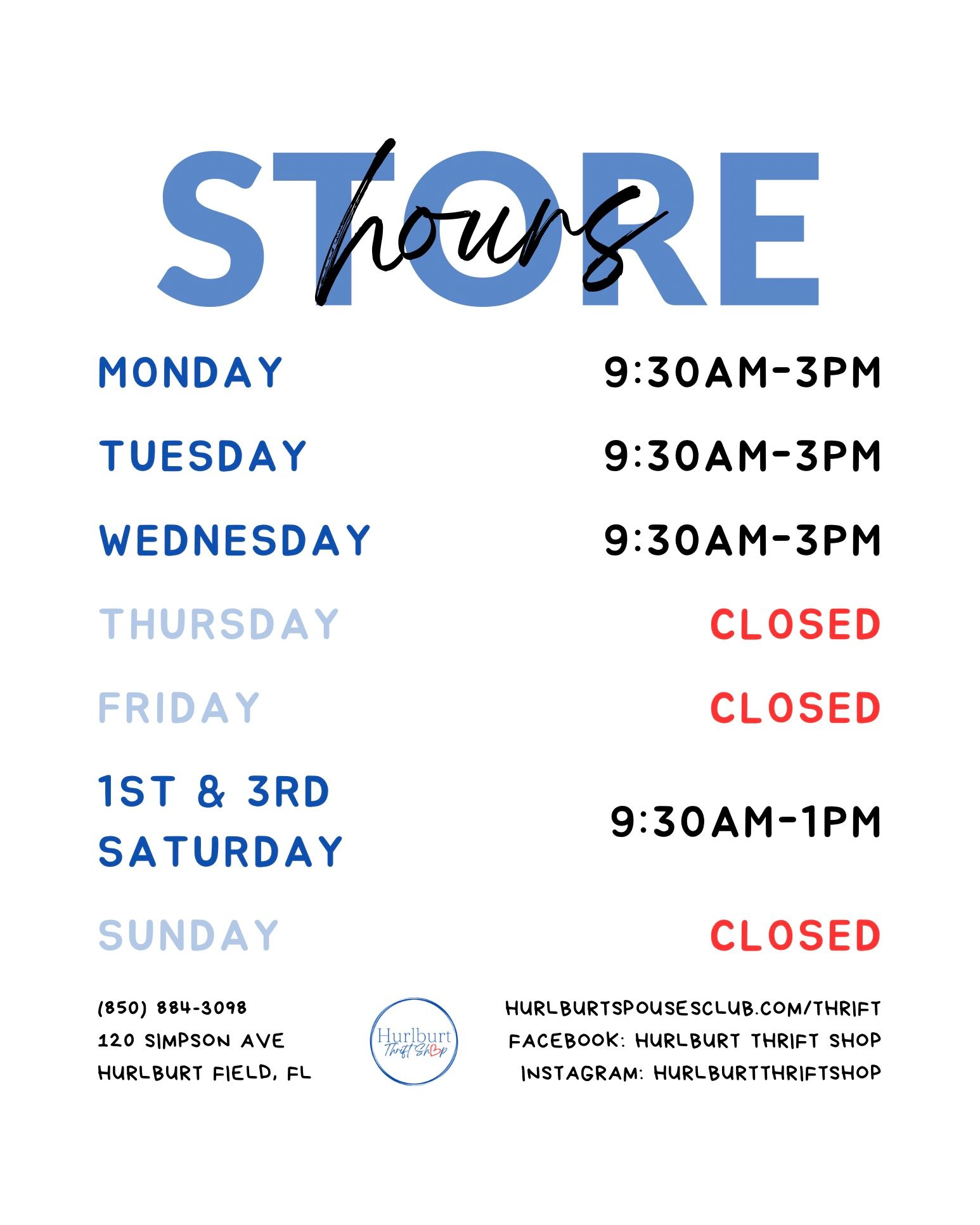 If you have base access to Hurlburt Field, you can shop with us! We are located at 120 Simpson Avenue, Hurlburt Field, FL 32544. Our hours of operation are listed above, and this month's specific hours of operation are featured on the calendar at the top of the page. For any inquiries, please call our store at (850) 884-3098.
We offer clothing, toys, military gear, collectibles, household items, décor, and much more! Payment can be made by cash, credit card, or check. By shopping with us, you are supporting a great cause! Our proceeds go towards dependent scholarships and various charities within our military community.
Volunteer
We have the best volunteers in town... and you could be one of them!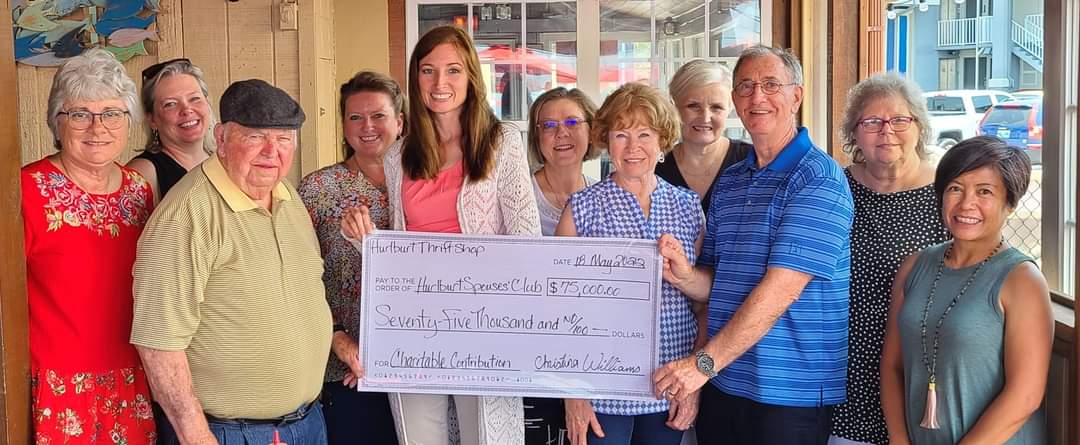 We welcome as much or as little time as you can offer to volunteer with us. Our volunteers help assist customers; organize and stock the floor; enter data; and much more! Attached below are our volunteer guidelines.
To volunteer, please fill out the volunteer agreement form attached below. Completed forms can be brought into the store or emailed to hsc.tsmanager@gmail.com. For inquiries about volunteering, please visit our store or call us at (850) 884-3098.
Consign
At the Hurlburt Thrift Shop, we offer consignment services. Our consignment hours of operation are Tuesdays and Wednesdays from 9:30 a.m. to 12:30 p.m. Attached below is our consignment contract.
There is a $2.00 fee for opening a new consignment account with us. When opening a new account, an initial packet will be provided as well as two inventory sheets. Attached below is a downloadable consignment inventory sheet. Additional inventory sheets are twenty-five cents apiece when provided by the thrift shop.
Consignors may bring in fourteen items a day, four per category (two per clothing category) with no more than 8 clothing items. Attached below is our permanent consignment no-take list. No property less than two dollars will be consigned, and each item must be blind marked with the consignment number and date. The consignment period is six weeks. When consigned items are sold within those six weeks, the consignor will receive the consignment price listed minus twenty-five percent. All articles remaining unsold and unclaimed are considered donations to the Hurlburt Thrift Shop.
Connect With us on Social Media
To like our Facebook page and to keep up with the latest about our store, check us out at https://www.facebook.com/hurlburtthriftshop/.
To see featured items in our store, check out our Instagram at Hurlburt Thrift Shop (@hurlburtthriftshop) • Instagram photos and videos.
We also have an Ebay store! Check it out at https://www.ebay.com/usr/hurlburtthriftshop.