Charity Auction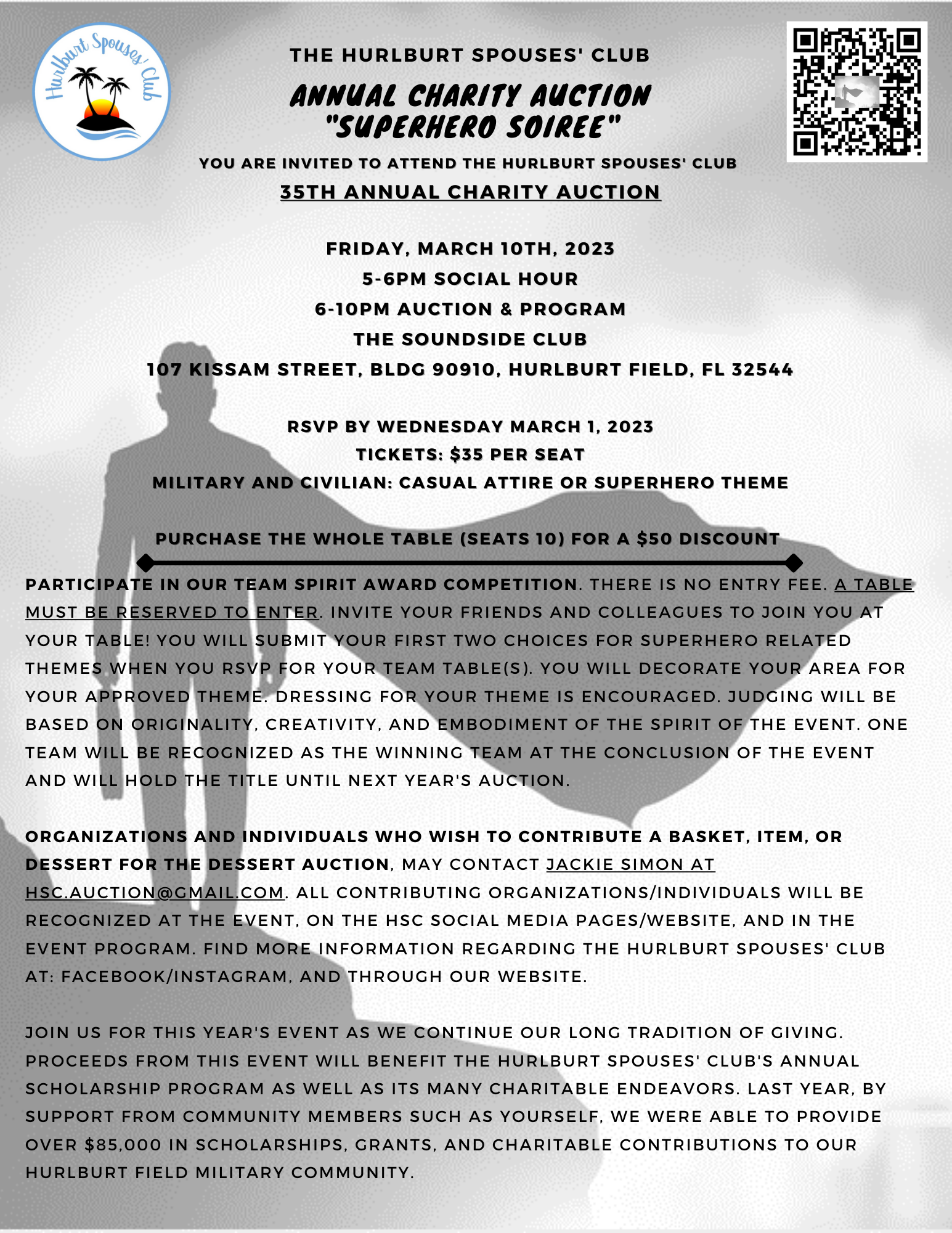 Each year the Hurlburt Spouses' Club hosts a charity auction. Proceeds from the auction go to scholarships for military family members and to support on and off base charitable endeavors. Join us this year for the 2023 Superhero Soiree!
To donate to or volunteer for the 2023 Superhero Soiree, email Jackie at hsc.auction@gmail.com. Committee members needed!
2023 Spirit Award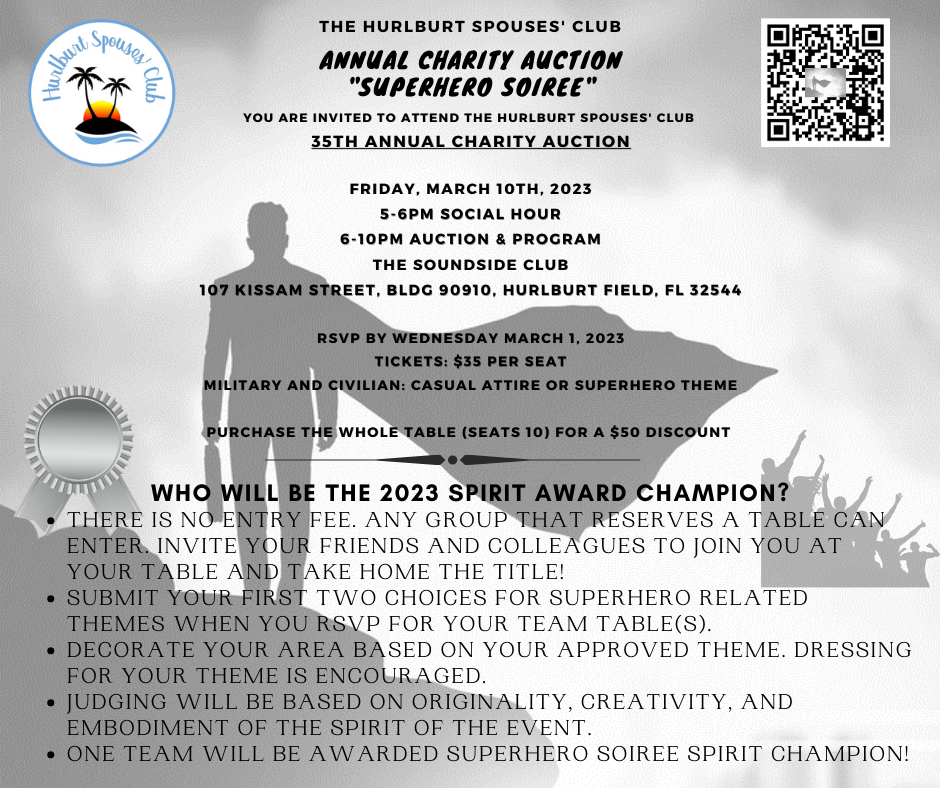 ---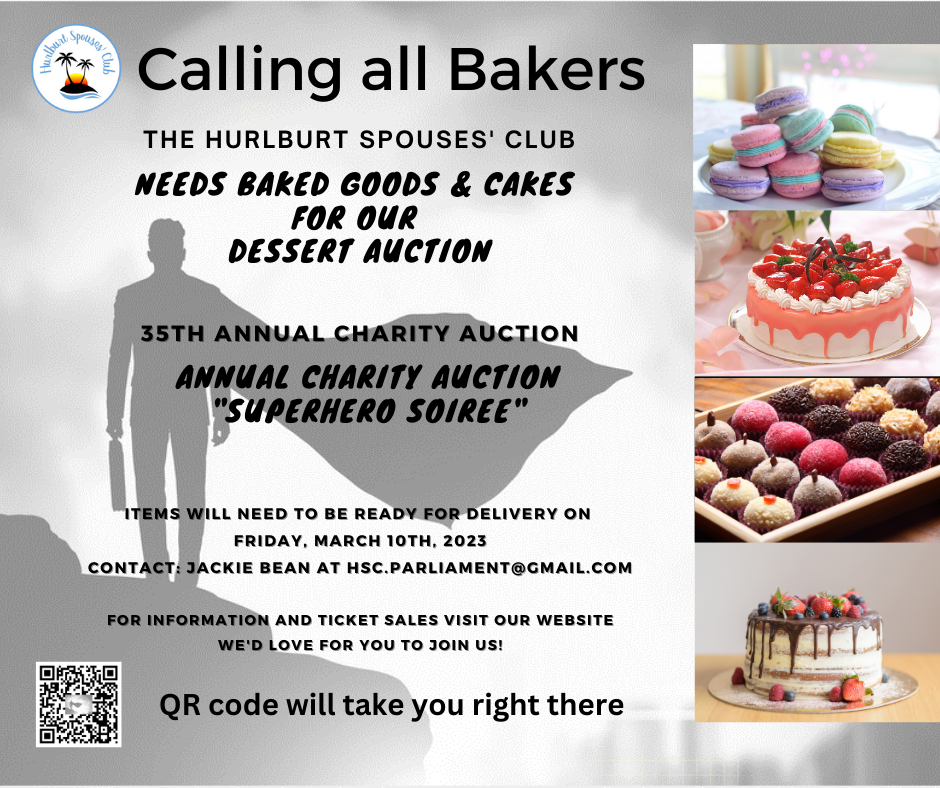 ---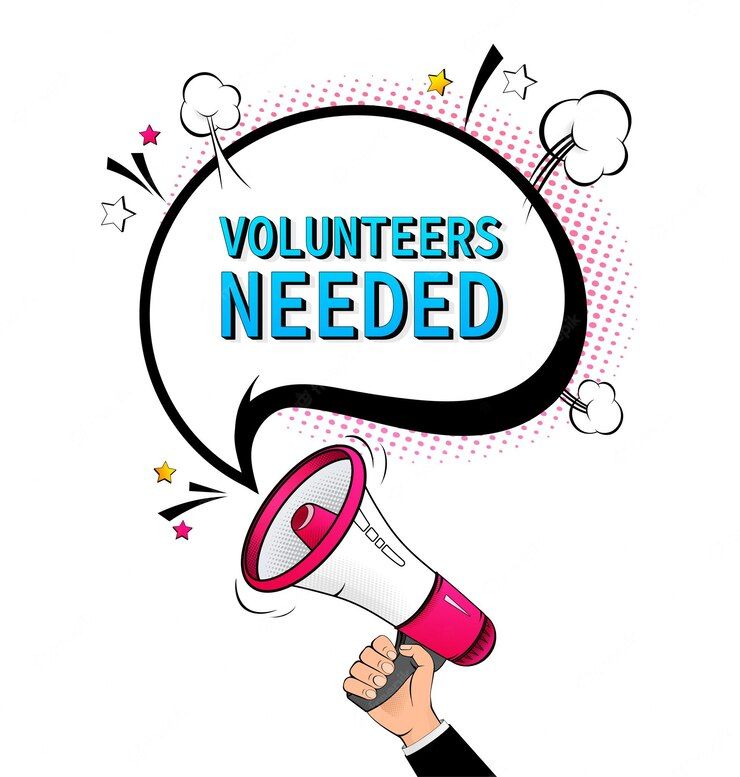 Volunteers Needed for the 35th Annual Charity Auction!
We are searching for volunteers to load & unload donations and supplies on base, set up ballroom for the auction, and help with the auction in the evening. Active duty members, spouses, older teens, and community members are welcome to volunteer.
---
Purchase Tickets Here!
---
Make Monetary Donation
Monetary donations are gratefully accepted from anyone or any business who
would like to contribute to the auction. This is a great way to support the auction even if you are unable to attend. Every donation is appreciated and goes to a great cause!
---
💠
2022 Passport to Giving - Over $19,000 raised!